Early Music @ 1 - Tuesday 7th April
Today's video takes us to medieval Spain as singer and harpist Ariane Rees performs "Rosa das Rosas" from the Cantigas de Santa Maria for us. This collection of poems set to music includes 420 songs about the Virgin Mary by unknown authors, however it is thought that Alfonso X may have written some of them. The surviving manuscripts are beautifully decorated and include many depictions of instruments, there's even an image featuring two harps!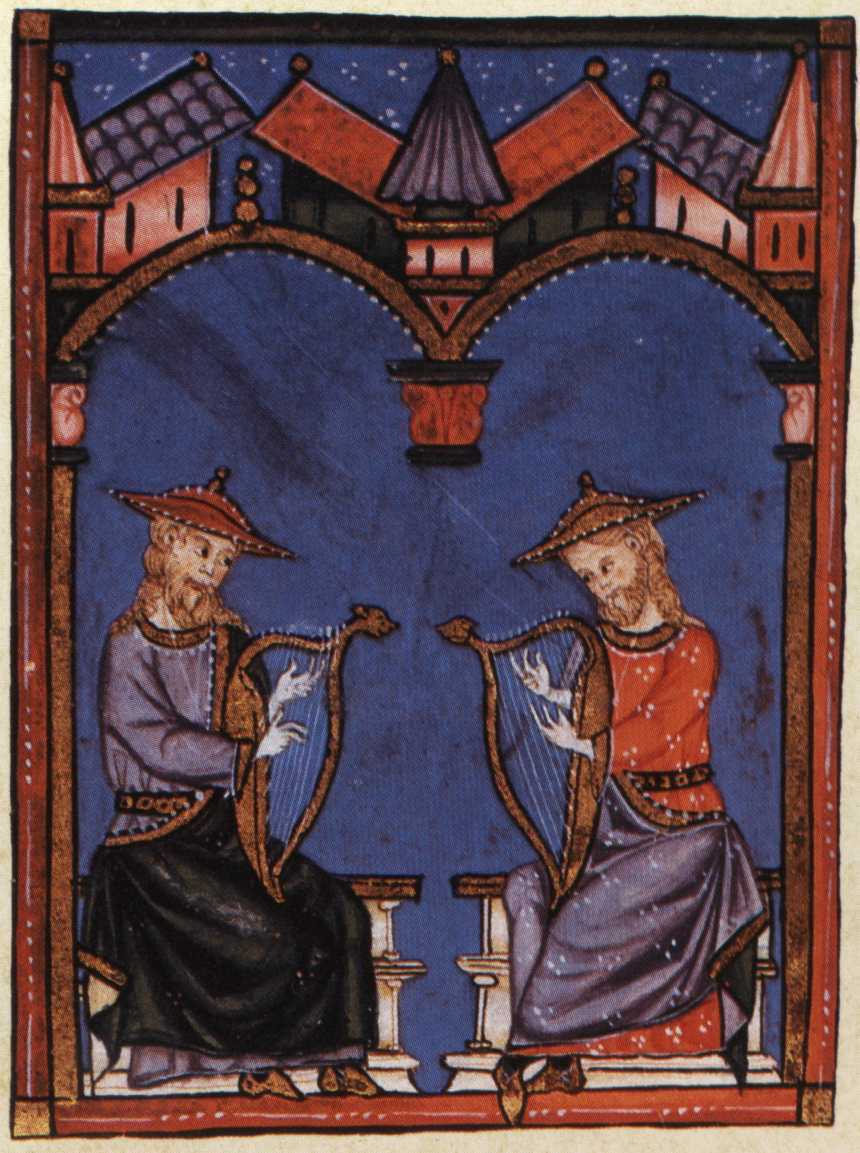 Ariane Rees studied opera in Germany before moving to London and doing a postgraduate course at the Royal Academy of Music and obtaining a Recital Diploma. She has performed medieval to contemporary music all over the world and now lives in Hastings where she has a growing singing teaching practice. You can find all upcoming concerts and information about singing and piano lessons on her
website
. In recent years Ariane has recorded several well-received CDs with medieval group
The Telling
!